DYNAMICS ENTERPRISE RESOURCE PLANNING (ERP)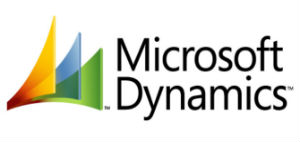 Microsoft Dynamics enterprise resource planning (ERP) software gives your people the tools they need to connect and manage your entire enterprise, from financial and supply chain management to manufacturing and operations, with the insight you need to make smart decisions. Start with only what you need right now and easily expand as your needs change, in the cloud or on your servers—the choice is yours.
Grow sales, manage your financials, streamline your operations, and delight your customers with a complete, familiar, and trusted solution from Microsoft. Only Microsoft Dynamics brings your data to life through a connected platform of business applications, productivity, communication and collaboration tools. It delivers real-time insight across your full range of devices, all while helping you:
Keep up with increasing demand without adding headcount

Automate and secure processes to reduce data entry and risk

Do business anytime, virtually anywhere

Scale operations efficiently to support new business growth
Call or Email us today to discuss how ERP solutions can help your business –  888.989.9892 or contact@PANDESCO.com

DYNAMICS CUSTOMER RELATIONSHIP MANAGEMENT (CRM)
Positive customer experience is an increasingly important component of a company's ability to win and retain customers. Customer engagement from Microsoft Dynamics CRM helps companies deliver exceptional customer experiences, creating long-term relationships based on knowledge and trust. Microsoft Dynamics CRM Online offers a mobile solution powered by the Microsoft Cloud to help small and medium businesses manage contacts, nurture leads, drive sales and amaze customers. It's affordable and easy to use, with the power to support the ambitions of your growing business.
The Dynamics CRM solution was created to streamline business functions and increase profitability in sales, marketing, social and service divisions. Dynamics is a multi-faceted platform where all things crucial to customer relationship development and retention are stored. Without the support of a CRM solution, business relationships look and function dramatically differently.Imagine misplacing customer contact information, only to learn that your delay pushed your client into the arms of your staunchest competitor. Picture your top two salespeople pursuing the same prospect, resulting in an annoyed potential customer and some unfriendly in-house competition. Without a centralized program to log and track customer interactions, your business falls behind schedule and out of touch.
Call or Email us today to discuss how a CRM system can help you increase sales –  888.989.9892 or contact@PANDESCO.com

POWER BI - BUSINESS INTELLIGENCE AND ANALYTICS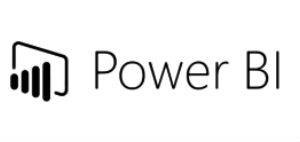 Power BI is a suite of business analytics tools to help you analyze data and share insights.  Power BI dashboards provide a 360-degree view for business users with their most important metrics in one place, updated in real time, and available on all of their devices including mobile phones and tablets.  With one click, users can explore the data behind their dashboard using intuitive tools that make finding answers easy.
Creating a custom dashboard is simple thanks to over 50 connections to popular business applications, complete with pre-built dashboards crafted by experts that help you get up and running quickly. You can access your data and reports from anywhere with the Power BI Mobile apps, which update automatically to stay in sync with any changes to your data. If you are a data analyst delivering reporting and analytics to your organization, Power BI lets you be productive and creative with what you build.  Power BI Desktop is a feature-rich data mashup and report authoring tool. Combine data from disparate databases, files, and web services with visual tools that help you understand and fix data quality and formatting issues automatically.
With over 20 built-in visuals and a vibrant community of custom visualizations, you can create stunning reports that communicate your message effectively. The Power BI Service allows you to publish reports securely to your organization and set up automatic data refresh so everyone has the latest information. Power BI can unify all of your organization's data, whether in the cloud or on-premises. Using the Power BI gateways, you can connect SQL Server databases, Analysis Services models, and many other data sources to your same dashboards in Power BI. If you already have reporting portals or applications, embed Power BI reports and dashboards for a unified experience; if you don't Power BI can provide a turnkey solution for your BI and data analytic needs.
Call or Email us today to discuss how data can transform your businesses  –  888.989.9892 or contact@PANDESCO.com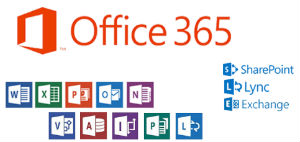 Work from anywhere with access to all the same, rich Office features on your PC, Mac or Mobile Device. Communicate in real time using Skype for Business. Hold face-to-face meetings in HD from your mobile devices. Share OneNote documents and attachments with ease. Use OneDrive to store them and make them available across the organization with access authorization. Work smarter, manage all of your Office 365 services from a single sign-on console; view the current health status of related services. Add users, manage groups and get maintenance reminders and notices. Migration support is included and you can try Office 365 for 30 days with no obligation.
Email & Calendar – Office 365 gives you access to email, calendar, and contacts from virtually anywhere, at any time, on desktops, laptops, and mobile devices while at the same time helping to protect against email malware
Office Desktop Apps – With Office 365, you can use Word, Excel, PowerPoint, Publisher, and Access anywhere you want work. Use the desktop versions at the office, stream live apps using any computer connected to the Internet or use Office Web Apps on your tablet or mobile device
Document Sharing and Collaboration- Office 365 enables you to access and share documents and insights, contacts, calendars, and tasks in a single location and from a shared computer or smartphone
IM and Online Meetings- Skype for Business helps you find and quickly connect with the right person through instant messaging (IM), video calls, or online meetings from within the Office applications you already use every day
Call or Email us today to discuss the Office 365 productivity suite –  888.989.9892 or contact@PANDESCO.com

MOBILE DATA AND DEVICE MANAGEMENT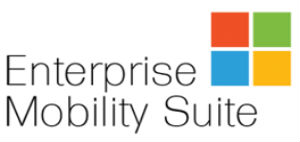 Mobile device management helps organizations manage their entire fleet of mobile devices and endpoints, while managing security and compliance risks.  It provides visibility into your complete mobile inventory, enabling you to enroll, configure, secure, manage and monitor specific business data and applications being accessed by users.
Organizations are rapidly evolving to mobile-first environments. The number of mobile devices and endpoints being introduced every year continues to grow and bring new threats and challenges to your organization. From supporting new device models and platforms to various corporate resources, content and applications being accessed on those devices, corporate security is an even greater concern for businesses.
We can help you manage your entire mobile device inventory, while you focus on your core business strategy.
Quickly define and push settings, applications, and content to devices

Seamlessly distribute and update applications to specific user groups

Remotely wipe and lock devices that are lost or stolen

Enforce security and privacy policies compliance across platforms and devices

Troubleshoot using powerful analytic tools and diagnostic reports

Lifecycle management
Call or Email us today to discuss how we can help you control your mobile devices –  888.989.9892 or contact@PANDESCO.com

ADVANCED UNIFIED COMMUNICATIONS WITH SKYPE FOR BUSINESS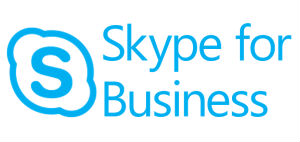 Microsoft's Skype for Business is reinventing productivity, across the board, to create a world where people can truly make the most of their time.  Connecting people across all of life's moments, to talk, to share, to collaborate, is at the heart of helping people across the organization be more productive.  Integration of Skype with the Microsoft Office 365 and standard PBX/PSTN networks has created an integrated collaboration tool second to none.
Skype for Business features include:
Complete office phone replacement capabilities – and still have a phone on your desk

Desktop, laptop, tablet and mobile device clients – make or receive calls on any device

Online Meetings and Meeting Broadcast

Video Conferencing – from any device

Desktop and Application sharing – easily show and tell, work through problems, or explain with visuals

Availability of contacts based on Microsoft Outlook contacts stored in Exchange

Attachments – send files to the person you are calling without leaving Skype for Business

Integration with on-premises communications systems, such as PBX/PSTN and video teleconferencing systems – desktop phone integration

Instant Messaging – so you can do a quick copy/paste of a URL you want to share, for example

Audio and HD video calling to other Skype for Business users

Support for TLS and SRTP to encrypt and secure signaling and media traffic
Call or Email us today to discuss Unified Communications. Stop using last century's phone systems! –  888.989.9892 or contact@PANDESCO.com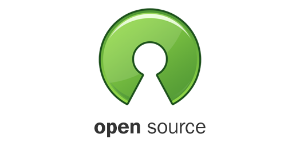 'Open Source Technologies' are programs and systems that are free and made publicly accessible. These technologies can be used and modified by anyone and are generally thought to beneficial to society as a whole. 'Free' doesn't mean 'complete free for all;' there are Open Source standards and collaboration projects that help guide the evolution of these tools and technologies, and because they are open to all, there exists a level transparency that helps maintain quality and security. There is generally no single vendor behind an Open Source technology who profits from it in a closed system.
We like Open Source tools and technologies. Most developers have started using them since they are free and available, and some developers won't work anything but Open Source. At CFS&T, we develop most of our cus-tom products using Open Source technologies. We host them on Microsoft's Azure Cloud because we feel that , from a security and hybrid integration perspective, Azure is a superior offering. LAMP, MEAN, etc. we work with it.
We love our Microsoft technology, but we are also developers who know the value of open source technologies – most of our custom apps are developed using Open Source.
Call or Email us today to discuss the many options available to you –  888.989.9892 or contact@PANDESCO.com

WE ARE A MICROSOFT PARTNER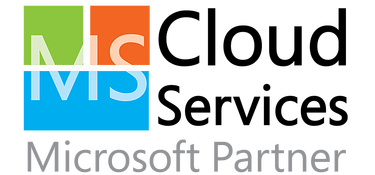 PANDESCO is a certified Microsoft partner with access to Microsoft's vast network of tools, technologies, training, and support. Our business is bringing those resources to work for your business. Don't spend your valuable time searching for answers; ask us – you handle the business, we'll handle the technology. Our expert staff, partnered with Microsoft, the undisputed industry leader in hybrid cloud technologies, will provide customized solutions that answer your business' unique needs.
Call or Email us today to discuss the value of working with a Microsoft Partner – 888.989.9892 or contact@PANDESCO.com