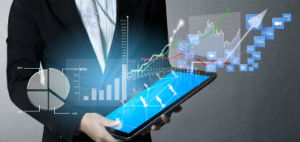 Most people are familiar with Microsoft Office – the office suite standard for email (Outlook), documents (Word), spreadsheets (Excel) and presentations (PowerPoint). These are great tools, and as the world evolves, so has the Office Suite.
The change from a world of individual creation to real-time, anytime, anywhere collaboration and co-creation is ever increasing:
50% of business email users rely primarily on a tablet or other mobile device

Web conferencing and instant collaboration applications have moved from the enterprise and fringe businesses to the everyday business market

People want to work smarter, together – even when not physically near each other, using easier, more intuitive tools on any device
Office365 provides the same desktop Office applications people are familiar with but have added numerous benefits to help people work in today's modern environment:
Consistent, familiar and synced experience across phone, tablet and desktop

On-the-go access to files, emails and conferencing

Create and edit documents in real time with colleagues

Seamless document review, creation and collaboration

Secure platform allows private IMs with approved customers and vendors

Multi-location meeting access and hosting via HD Video

Unified communications – one system that can provide telephone, video, instant messaging, conference calling, group presentations, screen sharing in the office or on your mobile devices. It can also replace your desktop phones and PBX, saving thousands of dollars
We offer a number of Office Productivity packages tailored to your business needs, including unlimited training, help desk support and migration/conversion services.
Call or Email us today to discuss how our business solutions can help your business achieve its goals –  888.989.9892 or contact@PANDESCO.com

MOBILE DEVICE, APPLICATION AND DATA MANAGEMENT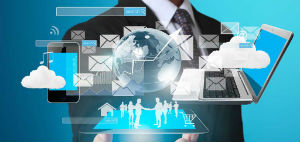 Mobile devices are everywhere and are consistently used for accessing data anywhere, anytime. Protecting company resources used to be as simple as putting up a firewall and installing anti-virus software. But we don't live in that world anymore.
There are no "perimeters" around companies any longer, because information doesn't just live inside company walls. It's stored in cloud-services, saved on employees' personal devices, and accessed via Cloud-based apps (SaaS apps) that employees sign up for on their own.
Employees just want to get their work done using the tools they feel most comfortable with, including their own devices—phones, tablets, laptops, and PCs of all types—as well as convenient SaaS apps that help with a specific business issue.
Companies want to support "work anywhere, anytime, on any device" because it increases convenience and enhances productivity. At the same time, they have to protect their data and network. Every time a user attempts to access data, particularly when the organization doesn't control how they do it, they create a potential security risk.
Companies need a way to allow employees to use their own devices and favorite tools while keeping company resources secure.
PANDESCO can assist with Enterprise Mobility Management – the set of people, processes and technologies focused on managing mobile devices, applications, data, files and other mobile computing services in a business setting.
Our solutions include:
Protect identities, devices, applications, and files

Detect suspicious activity and anomalous behavior to identify security incidents in progress

Respond quickly to security incidents, addressing them at the identity, device, and file level
Call or Email us today to discuss how our business solutions can help your business achieve its goals –  888.989.9892 or contact@PANDESCO.com

DATA ANALYTICS AND REPORTING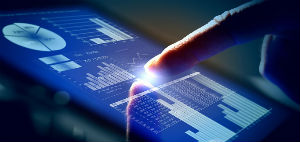 Businesses today are dealing with more data then ever before from more sources then could be previously imagined. Customer, Product, Market, Partner and Social data are prevalent on a daily basis and making sense of this data is critical to your business.
Business intelligence (BI) is a technology-driven process for analyzing data and presenting actionable information to help corporate executives, business managers and other end users make more informed business decisions.
PANDESCO has experience taming the big data monster. From daily transactional reporting to executive dashboards delivered on mobile devices, we have a solution that will fit your business. With today's cloud tools we can build a rapid prototype to demonstrate the BI value with limited up front investment. Once we have the right solution you only need to pay for what you will use as you use it, our solutions require limited up front capital investment.
Call or Email us today to discuss how our business solutions can help your business achieve its goals –  888.989.9892 or contact@PANDESCO.com

BUSINESS CONTINUITY, CYBER SECURITY AND THREAT MITIGATION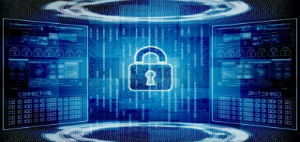 Protecting your business is a complex, multifaceted challenge, especially for businesses that don't have dedicated resources. Ransomware, wire transfer fraud, data breaches, hacked email, and the list goes on. The threats to your business are real — and they're getting more serious every day. We bring advanced cloud based solutions and security expertise to businesses who may not have been able to afford them previously, but whose business is no less valuable or important. We have industry leading packaged solutions that can address Information Security, Threat Protection, Business Continuity and Disaster recovery.
Our Certified Information Systems Security Professionals (CISSP) can help build and implement a plan for your business. Our experts can assist with:
Business continuity planning

Infrastructure and Security assessments

Server and Application backups

Spam and Virus Protection

Email Encryption

Email Archiving and Compliance

Email Continuity

Cloud Storage and backup
Call or Email us today to discuss how our business solutions can help your business achieve its goals –  888.989.9892 or contact@PANDESCO.com

RAPID PROTOTYPING & APPLICATION DEVELOPMENT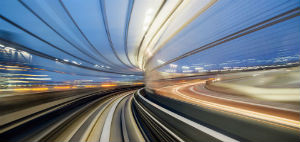 Are off the shelf packaged applications too expensive or don't do what you really need? Using the power of the cloud we can rapidly develop business solutions that meet your specific needs. This used to the be realm of Fortune 500 companies, but the cloud has brought the infrastructure and tools to a broader audience. With limited up front capital investment we can prototype and/or build your specific business system.
Spend less time documenting and more time getting results

We can prototype in less then 2 weeks in many cases

Don't invest in tools you may not need, use or want – we can provide licenses during the prototype phase as part of the project

A picture is worth a thousand words – think about how much a prototype is worth
Call or Email us today to discuss how our business solutions can help your business achieve its goals –  888.989.9892 or contact@PANDESCO.com

BUSINESS RESOURCE SUPPORT & USER EDUCATION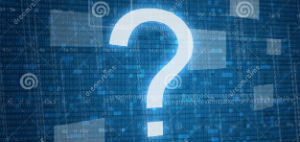 We have support and training solutions to fit your needs. With PANDESCO's systems training, learn how to use the applications you have made the investment in to operate and drive business performance. With the help of our expert instructors, you'll get the training you need to get the most out of your IT investments.
On-call Help Desk

On-sight Training

Virtual Training

One-to-One Business Leadership training
Call or Email us today to discuss how our business solutions can help your business achieve its goals –  888.989.9892 or contact@PANDESCO.com