Your Hybrid Cloud Advantage
FIND OUT ABOUT ALL THAT PANDESCO HAS TO OFFER:
PANDESCO was founded on the belief that quality tools and assistance shouldn't be the province of the elite Fortune 500 companies. With today's cloud technologies businesses at all levels have access to systems and solutions that were previously all but unobtainable.   We have decades of experience designing, building and implementing business solutions. We take great pride in our work and we believe in establishing long-term, rewarding relationships with all our clients.
We achieve this goal through the consistent delivery of products and services of both exceptional quality and the highest value – we are committed to your success! PANDESCO's deployment process ensures that we gain a full understanding of your organization's unique requirements and our support staff is always available to help you whenever you need it.
Our focus of operations is along the North East coast of the U.S. from D.C. to Maine because we like to see our families and this is where most of us reside. However, we have been known to work with clients whose projects have required international travel, and we will certainly travel around the world for you if that is what you need.
From our Solution Architects and Project Managers to our Business Analysts and Engineers, our entire team is dedicated to delivering the solutions and technologies that best allow you to focus on growing your business, not managing systems. Drop us a line or give us a call, we are ready to serve you by providing your business with solutions and support that are affordable and effective.
Whether its a it assessment, strategy development, an ERP implementation, migrating to the Office 365 Productivity suite, or Cyber Security Threat Mitigation, PANDESCO has you covered.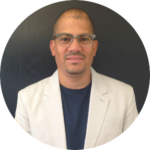 Neil
Solution Architect
Neil is a Solution Architect with 20+ years of experience in developing and implementing business solutions. With a focus on Consumer Products, Fashion and Apparel as well as a deep understanding of the challenges of growing a business, he brings historic knowledge, world perspective and a winning attitude to the table.
"The Cloud brings technology opportunities to people and businesses for whom it was previously out of reach. I like the idea of helping make technology a bit more accessible"
Celina
Technical Designer
Celina is one of the creative crew at Pandesco. She works on system designs and the functional user experience. With a solid foundation in Psychology and Graphic Design, she applies those principles when working with our clients.
Candice
Functional Analyst
Candice knows commerce. With more then a decade of Supply Chain Experience in wholesale, retail, and manufacturing, Candice knows ERP systems, their surrounding systems (like EDI and order management), and the complex processes that businesses use to operate. She's a world traveler too, who brings a global perspective to our projects.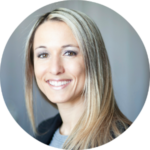 Tina
Business Development
Tina leads our business development efforts. She is an industry pro and has been developing contacts and building relationships for years. She has expertise in tech products, bringing engagement teams together to build solution offerings, she also happens to be well versed in social media. She knows the lunch hot spots too – believe us, we see the expense reports.
Paul
Engineer
Paul is our software guru, with a serious set of developer chops he leads our custom development and integration efforts. He prefers Java and our open source projects but knows how to get it done when it comes to our Microsoft tools and offerings. You know he's serious, he wouldn't even give us a picture with him looking at the camera!
Frank
Tech Support
Frank is one of our support experts, he helps with our cloud productivity offerings and knows Microsoft solutions inside and out. From Office upgrades and email migrations to mobile data and device management, Frank covers the bases.

We have traveled the world for our clients, but our families like it best when we stay near home – so we operate primarily up and down the east coast
Fun Stats
It's hard to calculate but in the industry we see some trends in the industry around client needs. We are the experts in tech – you run your business, we'll run your technology.
Business Intelligence & Analytics
70%
Application Development
50%
CONTACT US – SEE HOW WE CAN HELP YOUR BUSINESS
Contact us to learn more about our free assessment and trial offers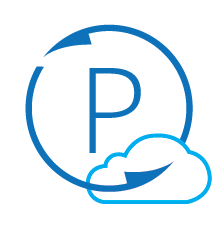 PANDESCO will not share this data with anyone and will only use it to contact you directly. For more information please see our privacy policy.